School Board
Mr. Borane, Mr. Ramos Sr., Mr. Sabal, Dr. Gomez & Mr. Lindemann.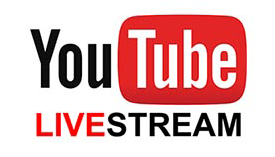 WATCH GOVERNING BOARD MEETINGS
Our regularly scheduled board meeting is held on the first Tuesday of each calendar month unless a special meeting is scheduled. Regular meetings may be rescheduled or canceled by agreement of a majority of the Board. A written notice of the date, hour, place, and agenda will be posted 24-hours preceding the scheduled meeting (with the exception of an actual emergency). Meeting agendas are posted on the District website and the front entrance of the District Office. The approved yearly Board Meeting Schedule is available under the Board Forms & Meeting Schedule Section.
Board Meeting agendas and minutes can be viewed under the Agendas & Minutes section.
Every regular Board meeting is open to the public and the Board welcomes the viewpoints of citizens of the District. Any individual or group desiring to address the Board shall complete a "Request to Address Board" form (located under forms) and give this form to the Superintendent's Secretary prior to the start of the Board Meeting.
One of the primary functions of the Board is the policy-making aspects of our schools, adopting general policies or to act directly in matters not already covered by a policy. They are also charged with putting existing Board policy in operation, specific functions are usually delegated by the Board to its executive officer, the Superintendent. The District Policy Manual is located under Quick Links.
GOVERNING BOARD GOALS
DUSD shall increase student achievement so that all schools are a B or higher.

DUSD shall continue to develop consistent, stable leadership.

DUSD shall provide a safe environment for all students, teachers and staff members.

DUSD shall continue its communication and collaboration with all stakeholders and departments.